Xunantunich Mayan Ruins Tour
Ancient Maya Archaeological Site
Can you Say "Shoo-nan-too-nitch", That is how you pronounced the name of these Mayan Ruins! Another or English translation of Xunantunich is "Stone Woman" or "Maiden of the Rock". This ancient archaeological is about 8 miles from San Ignacio Town and approximately 80 miles from Belize City. This is one of the few Mayan sites easily accessible to all. As you near the Guatemala border on the Western Highway, you will sign the Xunanuntich sign. Just up ahead is the hand crank ferry that will take you across the Mopan River.
During a tour of  Xunantunich, you can climb the tallest structure of the site "El Castillo". At times howler monkeys can be seen near the structure or in the visitors' parking lot. This pyramid structure is not to be confused with the El Castillo at Chichen Itza. Learn the history of the Maya City which was occupied during the Preclassic to Postclassic period. Your tour guide will take you on top of many of the structures on this Mayan site. Explaining what it was like when the area was inhabited. Huge hieroglyphs can be seen on one side of the main temple, this is the icon side of "El Castillo" you see in many photos online.
Xunantunich Mayan Ruins cover about one square mile or 2.6 square km.  Broken down into 4 groups of structures, your tour guide will show you points of interest as you walk around the ruins. Ball Courts, Plazas and raised terraces on which the pyramids were built.
Explore Inland Tours Xunantunich Experience
Our tour company will take you on an adventure to this and many other Mayan Ruins in Belize. Xunantunich can be combined with Cahal Pech Ruins and many other tours to form a full-day experience. Sergio Paiz a former tour guide, is an expert on the Ruins and can combine this experience with a river float, cave tubing or even horseback riding. They are many reasons to visit this tourist attraction and they are many more ways you can combine these adventures with others. On your Belize Vacation gets pickup at your eco-lodge, resorts, hotels or Airbnbs.
The site core occupies only 300 square meters but its perimeter covers several square kilometres. Recent investigations by Dr Richard Leventhal of the University of California, Los Angeles, and Dr Wendy Ashmore from the University of Pennsylvania indicate that the site may be even more extensive than previously thought.
In Group A, Structure A-6 (El Castillo) rises 130 feet above the plaza level making it one of the tallest buildings in Belize. On this structure, there are two temples. The lower temple is famous for its large stucco frieze. A mask with larger ears probably represents the sun god. Next to this mask, there is a moon sign with a border of signs representing Venus.
In 2016, Xunantunich was known for the recent findings of a burial chamber, by a team led by Dr Jaime awe. The discovery is one of the largest Mayan burial chambers in the 21st century. Along with the remains of a male figure the team also found a number of ceramic vessels, obsidian knives, jade pearls, animal bones and some other artefacts made of stone.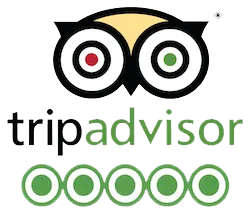 Donald H
A great trip to Xunantunich Mayan Ruins
We were lucky enough to have"Handsome" as our guide. His knowledge of the floral and fuana was awesome. His knowledge stems from growing up in the part of the Cayo district, where the ruins were located. If you get a chance to visit, put this on your list, and ask for "Handsome," you won't be sorry.